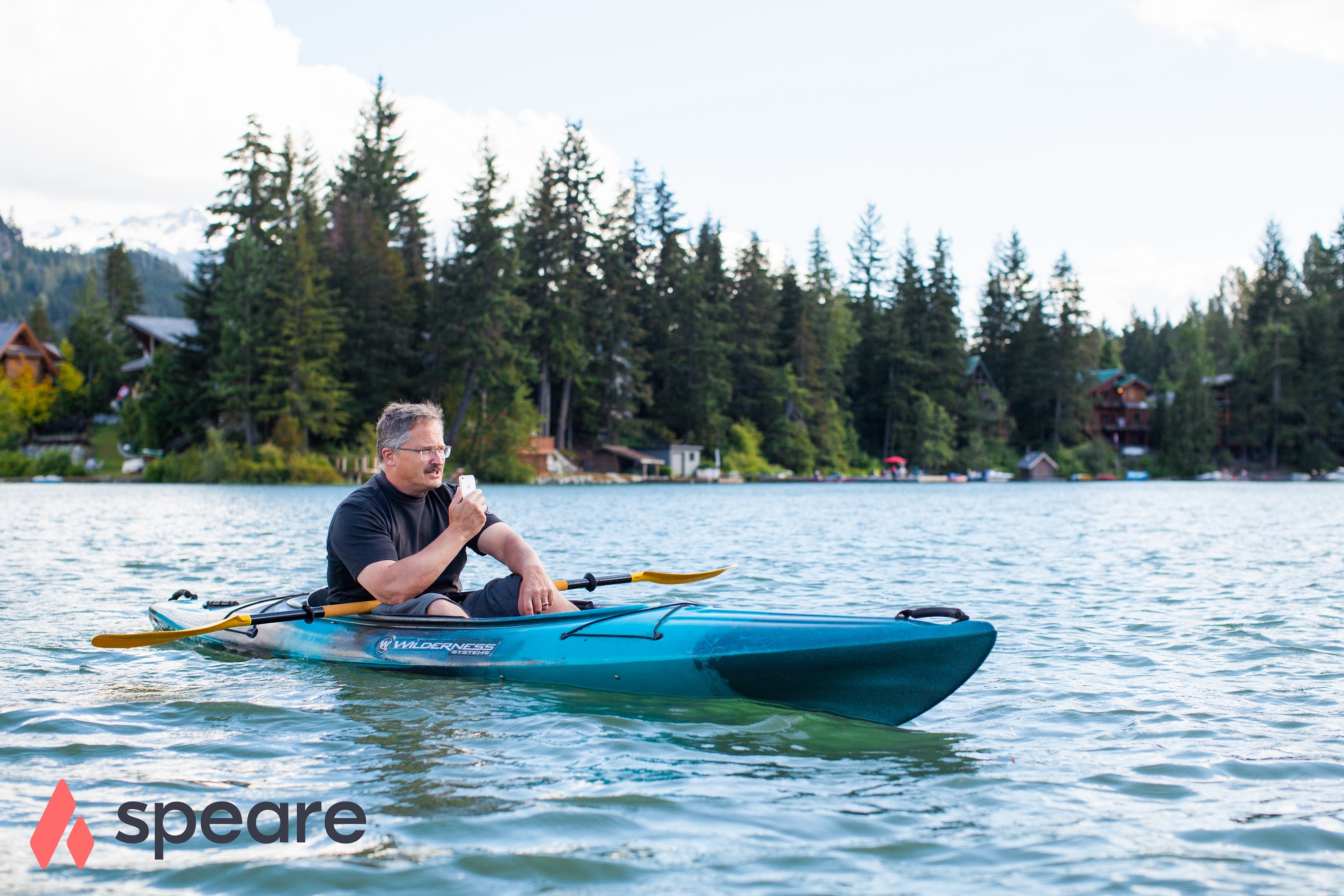 Four Easily Repeatable Steps to Consistent and Enjoyable Blogging
Whether your followers are interested in everything you ever post is one thing, but enjoying the process of consistently posting content as a blogger is another. You won't have the opportunity to capture readers' attention from time to time which is what keeps their interest in following you unless you're consistent and consistency comes from an enjoyable process.
The only way you can do that is if you're consistent and you continue to enjoy blogging.
You do have to grab their interest often enough that they want to continue following you.

You do need a writing solution that makes blogging enjoyable for you so that you can be consistent.
The best way to stay consistent and to enjoy blogging is to have one writing application for everything you write whether for your blog or not. To be able to brainstorm, organize, compose, revise, edit, post and manage all your writing right from within that application.
The writing application that I would like to introduce you to in this article is Speare.
Speare helps you stay consistent and maintain enjoyment in blogging with 4 easily repeatable steps.
The best way to get the most of out this article and to see just how easy it is to do, create a free account at Speare.
Go to Speare.com

Create an account (it's free!)

Login and follow the next 4 steps
Now let's begin...
1. Creating Content
The first step is to create content ideas and expound on those ideas and then pick the topics you want to blog about. The following video demonstrates how you create content by starting with brainstorming and organizing your ideas and then developing your content from that scaffolding.
Note: Do not post your first blog until you have written three long articles about 2,500 to 3,000 words each. Then post one long blog article per week.
The idea here is to stay ahead of your posting schedule and have something to post during those times when other things come up and you're unable to write. Here are some ideas that help make consistent blogging much easier...
Use speech-to-text as often as you can to make writing easier. If you have some good ideas about what you want to say in your article, it is easy to write 2,500 words in 1 hour using speech-to-text.

Every day record ideas about your blog that pop into your head. Get into the habit of recording all your ideas. Speare makes this easy to capture your ideas and organize them within and across other documents.

Pick one day a week for brainstorming ideas (for example, try to come up with 20 or more ideas each week to blog about). Many of these ideas will become sub points for the larger blog post.

Pick a day to do some research on the ideas that most interest you. Researching things you want to learn more about is one of the keys to enjoying blogging.

Pick another day to go through your list of ideas and your research and start writing about the ones that you're most inspired to write about.

Pick two days to flesh out two articles and edit them. The goal here is within the first 60 days to start posting two long articles per week consistently.
2. Adding Images, Videos and Links
Note: it's important to add relevant images, videos and links to articles not only to make the article more interesting but these elements should help support your ideas and help your readers see the content from a different angle.
Content other than text such as images, videos and links to other pages serve the purpose of being collateral that can be used in social media that your readers can follow. For example, you might choose to publish your images on Instagram, Flickr or Pinterest. You may also want to create a YouTube channel and host your videos there to stay in touch with your subscribers. The images and videos you incorporate in your blog can have a life elsewhere where other people can find you. Finally, links to other articles you've written or links to content that back up your claims are great ways to help your readers learn more about the topics you care about.
Use your smartphone to capture interesting shots of your product or the topics you are covering in your everyday work or life.

Post images to your Pinterest, Instagram or Flickr accounts along with a short caption about them.

Record short videos of the topics you want to cover and think your viewers would be interested in.

Create a YouTube channel and post your videos there. Make sure to always tell people that there will be more videos coming on a regular basis that cover the topics they are interested in. Also make sure to encourage them to subscribe to your channel.

Add links to your articles by using the following markdown... [Visible Title] (URL Path). Note: do not put a blank space between the ] and (.
3. Formatting Content
Note: Speare has a few simple typesetting styles that help present your content with a consistent professional look every time.
You don't need to worry about how to format your content and with Speare you won't get sidetracked with typesetting. Speare lets you concentrate on creating the content you want to share with your followers. People who are looking for content about the things they are deciding to purchase are more interested in what you have to tell them than they are what fonts and styles you are using as long as it is professionally presented.
Here are five very simple font formatting settings that will help your blog have a professional look right away...
To set a title all you need to do is put the '#' sign at the beginning of the title. It needs to be first character in the building block to render the text as a title like this: #This is My Title

To create a subtitle you can use the same method that was used with the title, all you need to do is put two '#' signs at the beginning of the title like this: ##This is My Subtitle

To add a drop cap to the first paragraph of your blog, simply place the forward slash '/' at the beginning of the paragraph.

To italicize something within a paragraph, you will need to put an asterisk before and after the word, phrase, sentence or paragraph like this: this sentence is italicized

To bold a word, phrase, sentence or paragraph use the same method as italicizing, but this time use two asterisks on either end of the text you'd like to emphasize like this: this is emphasized
4. Posting Content
Note: Video demonstrating "content posting" coming soon to YouTube. Make sure to subscribe to the Speare channel on YouTube to get all our latest videos.
Note: Speare has its very own place for you to publish your own content under your own channel at speare.com/@[whatever your channel name is].
You can get started publishing content to your channel at Speare.com right away. Posting articles to Speare gives you a chance to begin creating content that you can share with your readers. You have total control over everything you post on your channel at Speare. If you need to edit a post, you can do that easily and re-post. If you need to temporarily hide your post, you can do that, as well. We are adding more functionality to managing your channel with each monthly release of Speare.
Here are the steps to creating a channel name and posting articles to that channel.
Creating a channel name
– Click your profile button in the top right corner of the Speare web application
– Click the "My Account" link
– Scroll down to the "Spearebites" section on the first page
– Click the "New Channel Name" link
– Enter the password you use to login to Speare
– Enter the name you'd like to use for your channel (without the '@' sign)
Note: if the name is available, press "Confirm" and you have your custom channel name.
Posting a blog article to your channel
– Click the "More" button the top right hand corner of the document you'd like to post
– Click the "Post Spearebite" menuitem
– Enter the title you wish the URL to use (typically something shorter than the title in the post. For example, this article is titled: "Four Easily Repeatable Steps to Consistent and Enjoyable Blogging" that can be shortened in the link to: "Four Repeatable Steps to Blogging"
– Next assign a path or folder you want to put your article in. In this case, we could create a path such as: "Blogging"
– Now press Enter
Note: you can change the title and path anytime you wish. However, if you've given out the link with a different title and path, that link will no longer be accessible.
Sharing your blog article on social media
– Copy the link to your article and post it on any social media channel you use.
– If you are posting to LinkedIn or Facebook, sometimes it's good to also copy and paste the first paragraph of your article and post the link at the end of that paragraph with the phrase, "Click here to read more..."
– If you are posting to Twitter, grab a sentence from your article that is 100 characters or less that can act as a "call out" on Twitter and paste the link to the article in that same Tweet.
If you have any questions or suggestions about this article, please feel free to contact us at: support@speare.com